L.T.T.E. Leader Ponna Prabhakaran



Sri lankawa wanasana this ponna hiwalawa wada dila dila mara damamu.




Sri lankawe ekama pilikawa Prabhakaran kalakanni demala wesige putha

Ponna2



Moda demalu nikan merun kanawa. Prabhaka wesa balla hodata gonbadu gaha gaha bankar asse sepa gannawa



L.t.t.e team leader Velupillai Prabhakaran and his sixy wife with guy sexy sun and tamil number one kama sexy doughter.. Sun name is chals sexboy. His cock is cutting by srilankan army. And doughter's back very is big hole, becouse sl army fucking her backside. we given below ponna prabha's family



Uge ammata hukala dan maha ekata dun allala pahan thiyala, mu hadanne ape sinhala kollanta kelinna





Lighting
Demala kalla doni wesige puthala sri lankawe watina sinhala jiwith depala winasa kala. Munna ammalata hukanna one ballo dala. (the waste of sri lankan peoples from ltte terosiam)




Ballo puke arapu demala koti huththiyo



Api munge ugel walata aye ahu wen ne



Coming soon

Coming soon
Onna balanna l.t.t.e demala huththige puthalata lagadima wena da...
Ponna Prabhakaran :"Anna sinhala army eken enawo, duwapiyo duwapiya"!!
"apoi apiwa wata karala ada"
(coming there srilankan army.. Run a way!)




Ponna prabhakaran ekka idala apith amaruwe wetuna. Dan ithn duwapiya. Ponna prabhakaranta puke arinna one. Duwapiyo!



Tho nidahase hitapu kale iwarai prabha...! (the end of freedom, prabhakaran)



Eelam dreams
Thopilage eelam sihinaya kawadawath sebe wen ne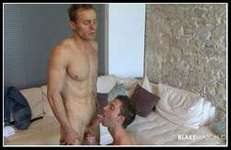 L.t.t.e ponna mark
Ponna velupillai Prabhakaran
Ponna wesige putha
Ponna Prabha
Badu gahana ltte leader
Gon baduwa(wife) and wesa petaw
Maha wesige puthata lighting
Ballo puke arapu Koti belliyo
Lanka lost
Lanka lost
Munge ugul
Eelam sihinaya
Duwapiyo
Sinhala army enawa duwapiyo
Tho nidahase hitapu kaale iwarai
Web:
http://ltte.wap.sh


email:
prabhakaranltte@yuurok.com
Sign our GUESTBOOK

Today visitors
2945Total visitors:: 256256
United States2016-12-09Online
1